FILTER BY: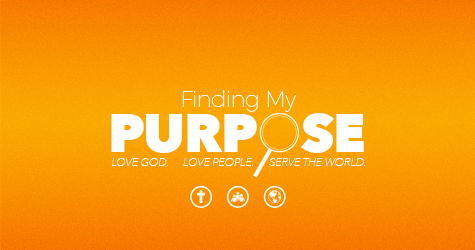 Finding My Purpose
"Why am I here? Why am I alive?"
Questions of purpose have pervaded the minds of human beings throughout all of history. The search for our purpose in life is one of the greatest mysteries of the universe. Or is it?
The truth is, we are created with purpose. Jesus tells us we have purpose.
In this short, 3-week series we examine God's purpose for our lives: Love God, Love People, and Serve the world.